Apostille Translation Services
An apostille is a certificate that authenticates the origin of a public document. This certificate is proof of your document's authenticity when used abroad. When an apostille in another language is presented to a country's embassy, confusion is always possible.
Certified Translation Dallas believes that language should never be a barrier. We translate and certify that your apostilled documents are accepted in any country that is a member of the Hague Convention.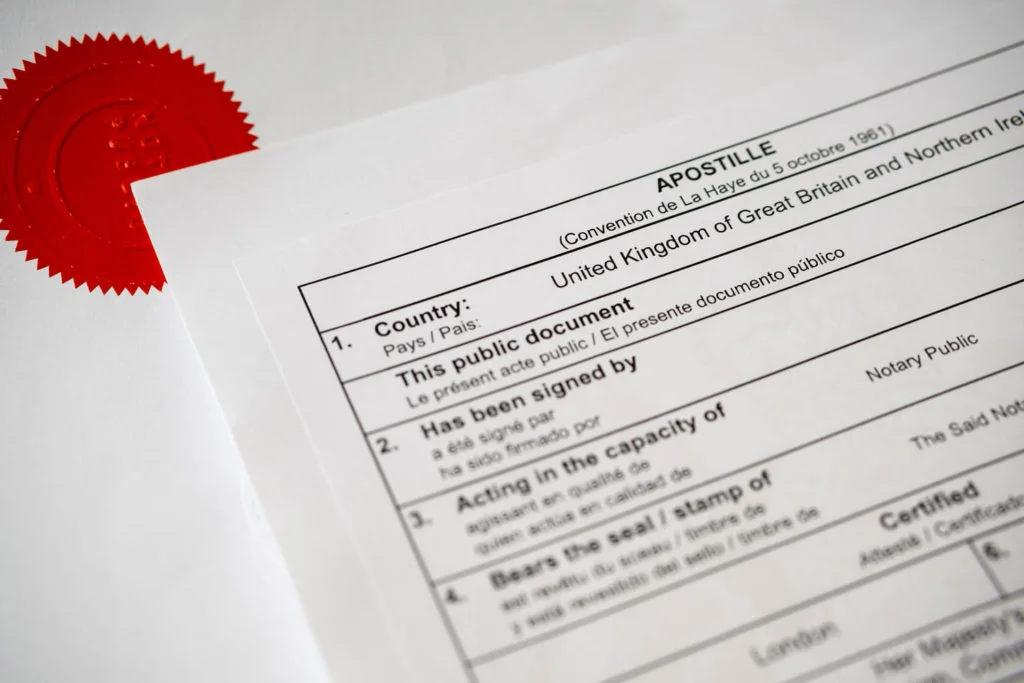 What Requires an Apostille?
Documents that require apostille translation services include:
Birth certificates
Marriage certificates
Court orders
Divorce certificates
Death certificates
Academic records
Income verification
Probates
Wills
Other documents
Do You Need an Apostille?
If you're traveling to a country that is part of the Hague Convention, then an apostille is required to ensure the legality of public documents.
With an apostille, your public documents are recognized as authentic by legal entities of the participating countries. If you have questions regarding which documents are considered public, We can help you determine which documents need to be translated, notarized, and apostilled.
Does an Apostille Need to Be Translated?
Generally, an apostille is a certificate that is recognized by any country that requires them. However, it's always better to play it safe and have a single page apostille translated into your destination's language. With this apostille attached to your documents, you have guaranteed acceptance in participating countries.
Why Choose Certified Translation Dallas?
Our translators are fluent in over 150 languages. We will quickly and accurately translate your apostille in 24 hours or less for most documents. All of our translations are vetted, certified, and notarized on-site. When you work with us, we are your one-stop shop for translations that help you to advance in any language. There has never been an easier process to get an apostille translated and certified than through our experienced translators.
Certified Translation Dallas Guarantees Legal Apostille Translations
If you need an apostille translated, fast, Certified Translation Dallas has the expertise to get your documents accepted anywhere. Trust us for reliable translations that are never turned away. Contact us today to start the translation process.